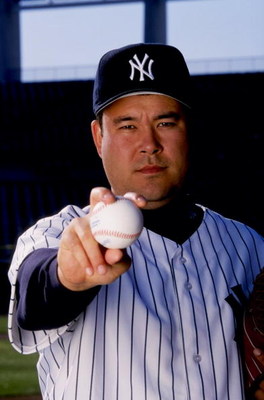 Hideki Irabu the former Yankees pitcher was found dead in his California home yesterday. It is believed to have been a committed suicide by hanging. Irabu earned World Series rings with the Yankees in '98 and '99. His baseball career originally took off in Japan. Then in the beginning of 1997 his contract was bought by the San Diego Padres. It's been said that Irabu was unhappy in San Diego so was then traded to the New York Yankees. After falling short of his expectations he was sent to Montreal for Jake Westrbook, he lasted two series with the Expos and one with the Rangers. He retired from baseball after his 2002 series with the Rangers.
After retiring from baseball Irabu had several run ins with the law. The most resent arrest was just last year for horny driving in Gardena, California. Hideki Irabu was 42-years-old.
Story still developing check back for all the latest.