Rodney King notably known to have been beaten by cops nearly to death, shortly after riots began due to the injustice that had been committed by officials that should be taking care of the people and not killing them. Rodney King has recently been charged with a misdemeanor DUI which stems from his July 12 arrest in Riverside County, California.
Apparently, Rodney King was pulled over by officials after they noticed he was committing a variation of driving infractions. Cops suspected he was under the influence and took him into custody.
After Rodney King was released he stated that he was under the influence of "medical marijuana." Apparently, he has a prescription from the much sought after, high potency pot, "one" could possibly get their hands on.
Well, if he was that "lit" he shouldn't have been driving, just because years ago he was nearly beaten to death by bully cops does not give him the right to endanger the lives of others. Apparently, he can't handle the effects of his precious medical marihuana.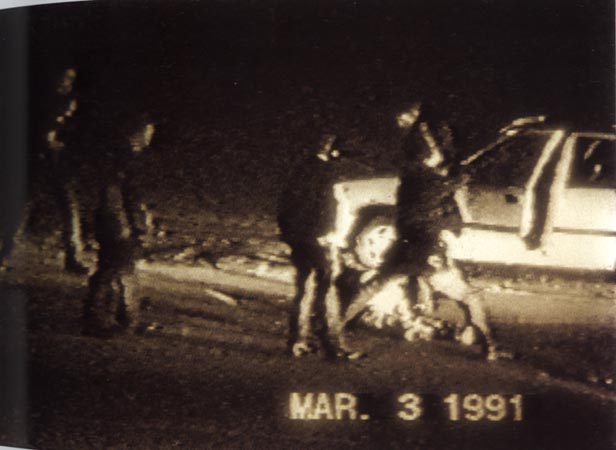 If convicted due to a prior DUI conviction, Rodney King could be facing some time in the slammer. We've yet to see the outcome of this situation. But I get the feeling he won't be serving anytime.
The unfair beating he got back in 90′s by brutal officials caused an uproar asides from chaotic riots. This may be the one case when authorities are actually scared of the "people," instead of the other way around. On the other hand, they can also, use a possible Rodney King arrest to provoke people and finally enforce Marshall Law on the state.
Stay tune here at Hornyen Buzz as this story unfolds.