What's wrong with this girl? Lindsay Lohan was just rearrested a couple days ago due to failure to comply with community service set by judge Sautner and she's already messed up her new orders. She showed up to her first community service day 40 minutes late and was insisting on using the wrong entrance.
Lindsay Lohan Probation Revoked, Thrown In Jail & Out Again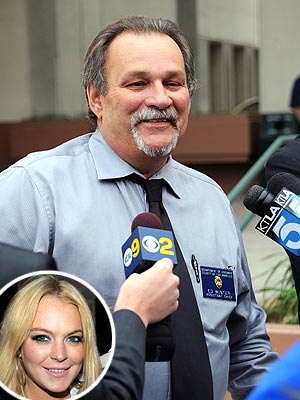 Lohan showed up to the L.A. County Morgue in her $80k Porsche Panamera 40 minutes late only to be turned away without credit. Assistant Chief Coroner Ed Winter let it be known that Lindsay's excuse is all BS! She made claims that her excuse for being late was "due to a combination of not knowing the entrance to go through and confusion caused by the media waiting for her arrival." However, Winter says that's a lie since this is not the first time she has been to the morgue and they gave her step-by-step directions on where to go.
Lindsay Lohan Is At It Again! Is Prison In Her Near Future?
It's been said that Lohan will try to get it right tomorrow. Will she get her act together or just add more fuel to the burning flames giving the judge more reasons to keep her behind bars?